Provide an efficient and easy-to-use service for your customers. Agrichain, incorporated with customer rewards and loyalty programs, helps integrate workflow and internal systems in order to better customer loyalty. Thereby boosting customer satisfaction and cementing customer loyalty.
Revivifying Rewards and Customer Loyalty Programs for enhancing the value of customer loyalty programs to gain efficiencies, reduce costs, and enhance brand loyalty. With Agrichain, consumers can receive rewards and points when they purchase your food product. Consumers can earn loyalty points by scanning the hidden tag. These loyalty points earned by a consumer can be redeemed on any of their next purchase in the future. This helps improve brand socialization, customer retention, and loyalty.
Agrichain provides a secure environment, creates business opportunities, and enhances the customer experience to the next level. With our solution, users can receive and redeem reward and loyalty tokens that are supported across multiple programs. Agrichain's customer loyalty and reward programs being easy-to-use, secure, and flexible, has the potential to improve loyalty programs for companies and consumers.
Traceability Solutions-


Agile and Optimized Agri Chain
Enhances product authenticity by properly tracing food goods at each and every node of the supply chain.
Improves security by increasing transparency and visibility throughout the Agri supply chain.
Increases client satisfaction and customer loyalty.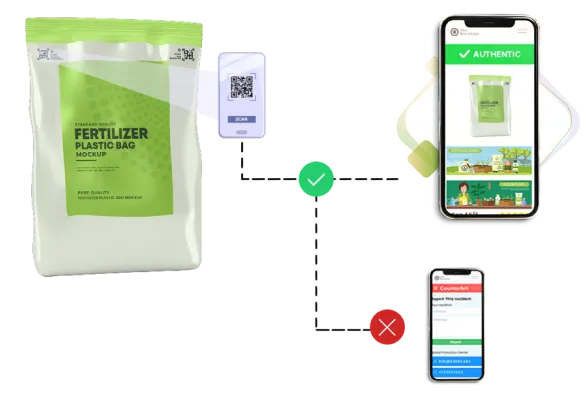 Rewards, Loyalty &

Customer Engagement
Promotions
Instantly communicate to any users (Dealer, Trader, Farmer, Consumer) with alerts, promotions, notifications and survey
Points Incentives can be split between owner and customers
Grow Profitability
Drive premium product assortment & market penetration
Measure lifetime value of customer and customize fit-for-purpose CVP
Marketing support: Ancillary offers to entice new and existing consumers
Loyalty & Retention
When customers buy your goods, they may earn incentives and loyalty points.
By scanning the secret tag, customers may earn loyalty points.
Consumers can use their loyalty points to get a discount on their next purchase of any goods in the future.
Automation
Integrated Dashboard on E2E performance (sell in, sell out, inventory, etc.) that help us recognize untapped opportunities that we can then collaborate with distributor
Position BRANDS and Retail network to collaborate and gain better market shares and improved penetration
As a vast and significant segment supporting the financial dependency of many people in most countries, agriculture faces various problems that threaten the industry's long-term viability. From labor employment to a competitive economy must be handled; else, the ecosystem would collapse. In this scenario, Blockchain in Agriculture Industry will undoubtedly be a game-changer.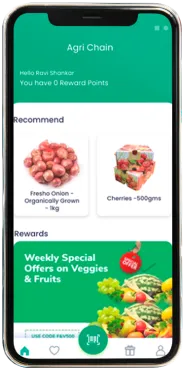 STEP 1: LOGIN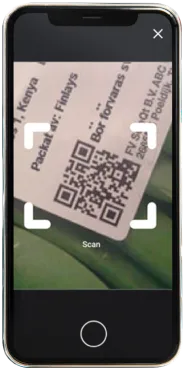 STEP 2: SCAN QR CODE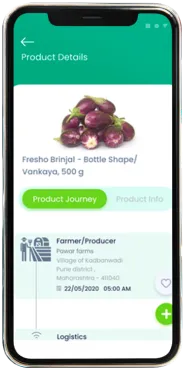 STEP 3: Track and Trace
---
As a vast and significant segment supporting the financial dependency of many people in most countries, agriculture faces various problems that threaten the industry's long-term viability. From labor employment to a competitive economy must be handled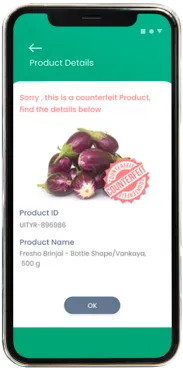 Alert for Counterfeit Product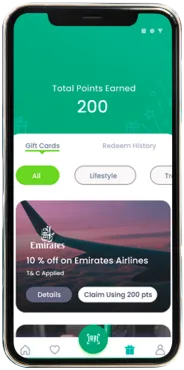 GET Rewards
Use Cases
Use case
Lack of data flow in the supply chain
Leverage the flow of voluminous data to build a real-time integrated supply chain and drive innovation across your industry with Agrichain. Problem: Recurring fraudulent practices Lack of transparency in agri-food
Read More
Use case
Environmental Sustainability
Environmental Sustainability As environmental concerns around climate change and global warming get louder, customers, governments and companies are pressurizing supply chains to become as environmentally
Read More
Use case
Brand socialization and customer loyalty
Remould and enhance your rewards and customer loyalty solutions to gain efficiencies, reduce costs, and enhance brand loyalty. In today's world, businesses are at the
Read More
Get in Touch with Us
Find More About How We can help your organization navigates it's next. let us know the areas of interest so that we can serve you better